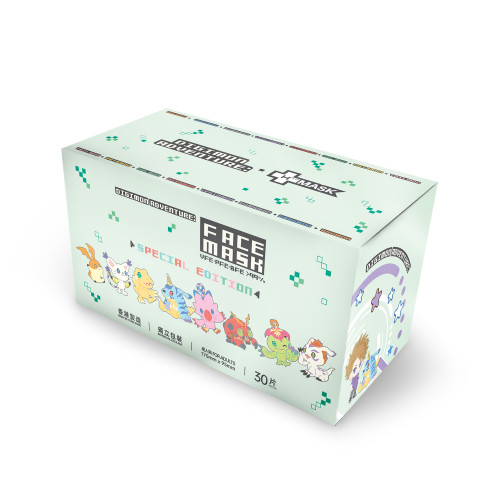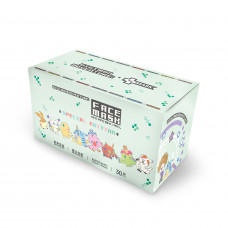 Digimon Adventure: Digimon Pattern SD style Face Mask (30pcs) [Pre-Order]
Size: 175mm x 95mm (Adult)
Material: non-woven fabric
Performance: ASTM level 3 ( B+P+VFE 99%)
Packing: 30pcs individual OPP bag packing with artpaper box
Brand: H-PLUS
Country of Origin: Hong Kong
Storage: Stored in a cool, dry place without exposure to direct sunlight.
EXP: 3 years
The product shall be delivered in early May depending on the final delivery date announced by H-PLUS.
Products are non-refundable due to hygiene reasons
The pictures are for reference only. The actual product may vary.